Meet Deb...
AUTHOR. PRODUCER. MOM.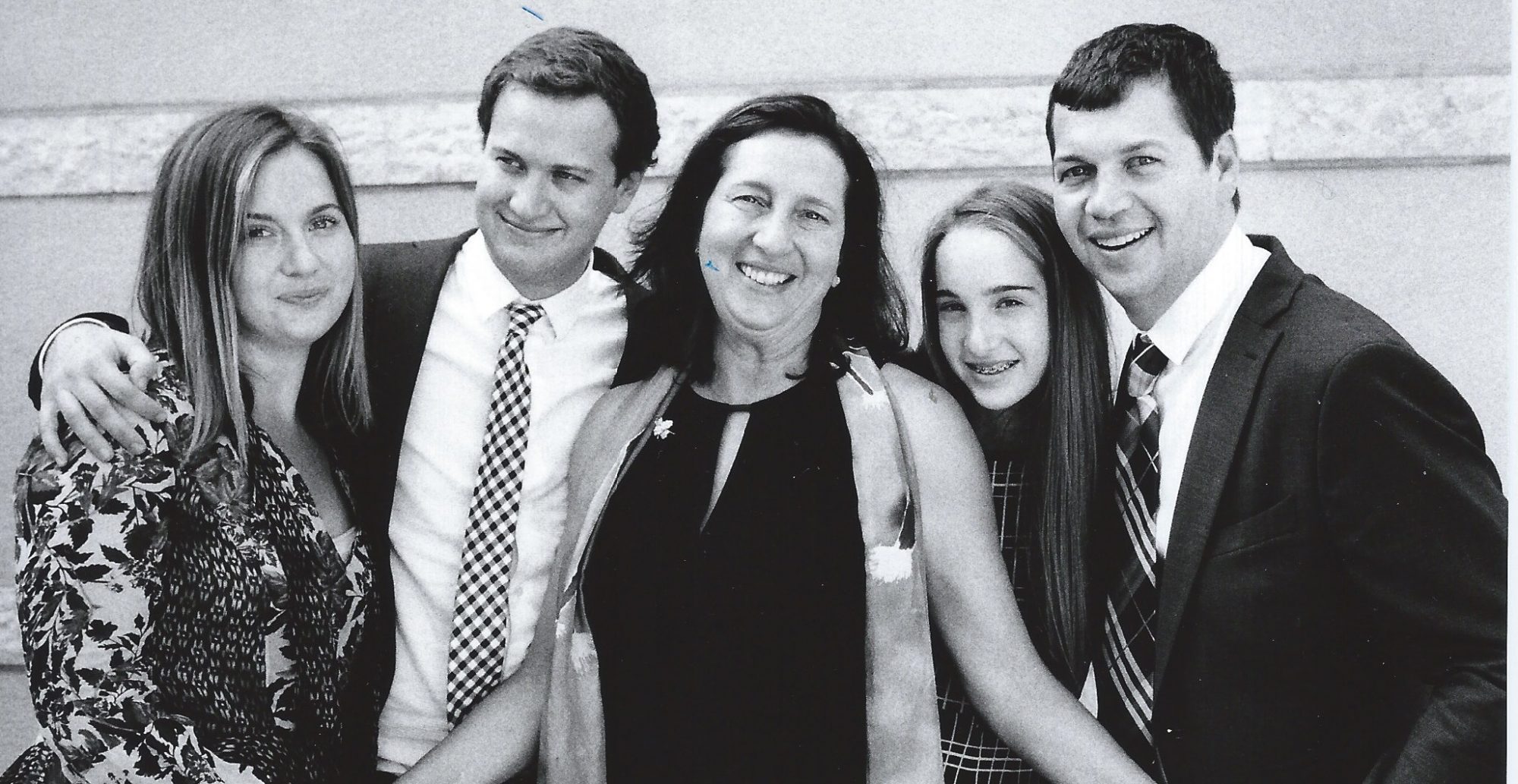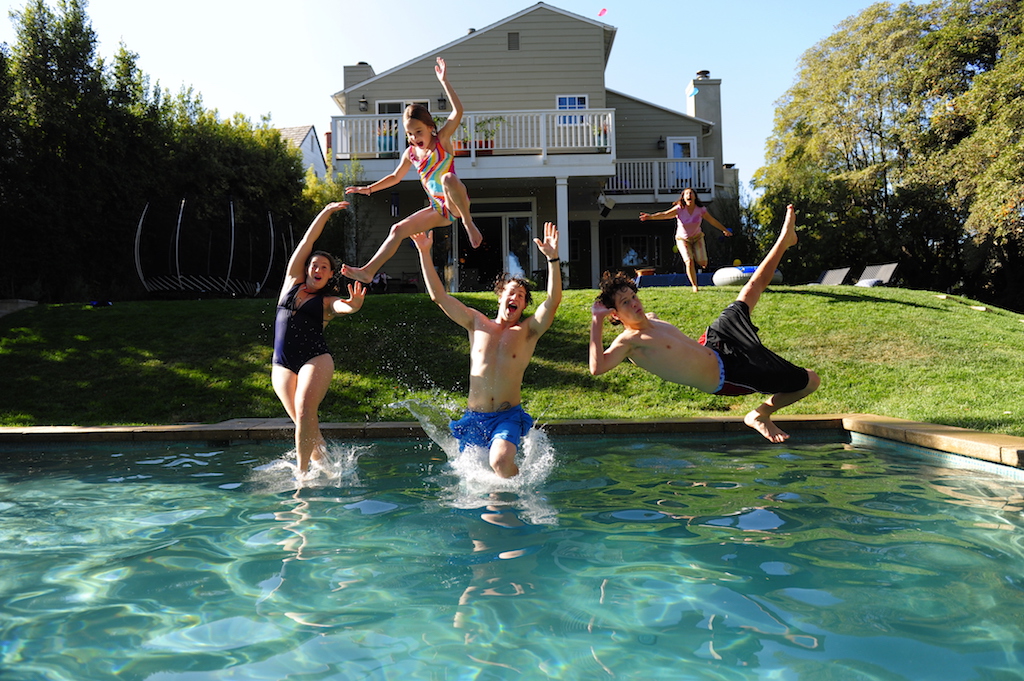 Deborah Jelin Newmyer has been a careerist for over forty years, collecting W-2s and paying taxes at eleven different jobs. Whenever she is asked, Deborah lists her occupations as Film & TV Producer and Single Mom.
Deborah spent more than a decade of her career scouting and developing films such as Jurassic Park, The Color Purple, and Schindler's List, as well as the Amblin television series Amazing Stories and ER.
In 2006, Deborah took over the reins of Outlaw Productions from her late husband, Bobby Newmyer, and is currently a freelance producer credited with The Ugly Truth, the NBC series, The Sing-Off, and The Good Lie.
Since the birth of her first of four children, Deb has been juggling work, family and adventure. But rest assured, most days of the week a ball or two goes splat on her unswept floors, clogs up a toilet, or is nabbed by the neighborhood dog.
Deb's had high-powered jobs that came with corner offices and a view, but she also put together an entire TV series in a converted garage. She's been a productive force in a mom & pop family business, and had been given a comfy seat in the corporate boardroom. She's been the boss and been bossed. She's fired some and been fired herself. She's been underpaid and handily-paid.
Deborah knows she was blessed with kind and healthy children, a productive career, and a generally happy life, yet all her expectations had to seismically pivot when her husband–Bobby Newmyer –suddenly passed away at age 49, a decade ago. A new template for her life had to be found.
Onward…somehow. Their re-configured family moved houses, got a puppy, Deb kept working, and some kids went off to college. They laughed, cried and carried on. Through the years Deb's juggling has improved, and – miraculously – their holiday cards still find their way to a mailbox before Christmas.
Long ago, she stopped chasing that fabled 'having it all' myth. And whenever her moods got wonky, she figured out a way to throw herself back into action: a jolt of caffeine, a well-earned sweat, a friend's advice. Deb's got a deep bench ofmotivational tips to push herself (and other moms) back onto the career track.
Through the decades, Deb became a collector and curator of other woman's stories, asking everyone she knew: How did you Figure It Out? The career? The children? The mate? The waistline? The Wi-Fi? The identity?
Her curiosity had no borders: How did moms stay on top of those ever-changing phases of life? How did they outsmart their circumstances? Where did they find strength to succeed? How did they make their vulnerabilities work for them? How can they walk in those shoes?
For years, Deborah scanned the shelves and sites for an upbeat guidebook. that she could simply read and practice and then – ta da! – she'd wake up in a balanced, successful place. But she could never find such an elegant and spirited guidebook, so she sat down andresearched, interviewed, wrote, re-wrote and re-wrote some more. And now, Moms for Hire: 8 Steps to Kickstart Your Next Careerwill fill that empty bookshelf perched for any questing mom looking for her next adventure. Meanwhile, Deborah Jelin Newmyer has just embarked upon into her twelfth job: Author.
Moms for Hire offers a supportive cheerful hand to moms and prompts them to know they are not alone and they can make it happen.